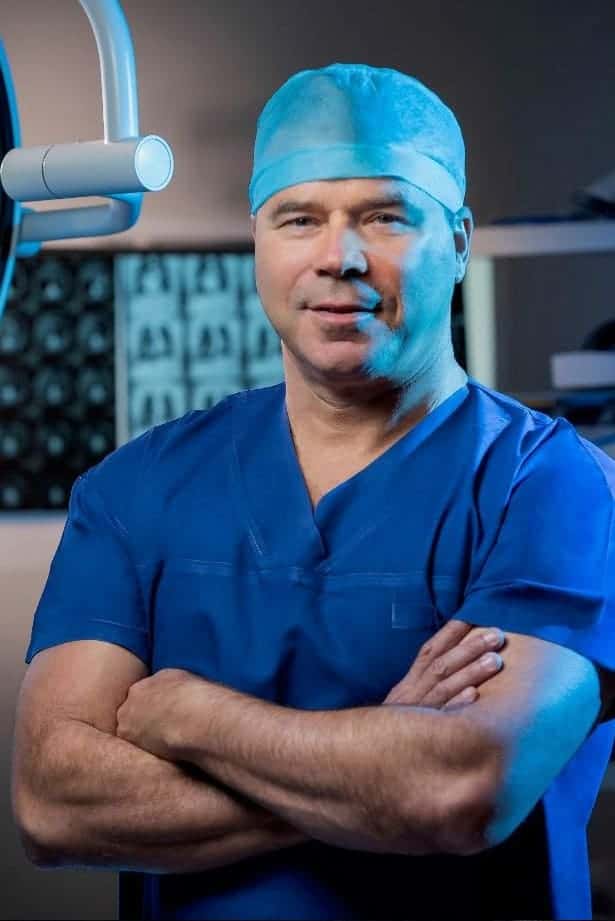 Dr John Jorgensen
Upper Gastrointestinal Surgeon MBBS (Hons), FRACS
Dr John Jorgensen
Upper Gastrointestinal Surgeon MBBS (Hons), FRACS
Dr John Jorgensen is one of Australia's most experienced bariatric and Upper GI surgeons.
He has been in specialized surgical practice for more than two decades and is currently the Director of Bariatric Surgical Services at St George Private Hospital, Australia's highest volume bariatric hospital - public or private.
Dr Jorgensen graduated from The University of New South Wales with honours, (MBBS) and obtained his Fellow in Royal Australian College of Surgeons (FRACS) in 1991.
He then commenced a Master of Surgery, Research degree in Laparoscopic Surgery and further trained at the Pancreatic and Biliary Surgical Unit at The Royal Infirmary Glasgow, Scotland.
In 1995 Dr Jorgensen commenced specialist practice at St George Private Hospital as an Upper Gastrointestinal Surgeon and after this in 2002 he travelled to Sweden for a 12-month sabbatical in in the Hepatopancreatic Biliary Unit of Lund University Hospital. During this time he trained in bariatric (weight loss) surgery.
Upon his return from Sweden, Dr Jorgensen set up a multidisciplinary weight loss surgical centre and was instrumental in introducing laparoscopic (key-hole) gastric sleeve resection and laparoscopic gastric by-pass to Australia.
St George Private Hospital has subsequently taught and mentored many Australian bariatric surgeons in these techniques.
St George Private is Australia's first internationally accredited Centre for Obesity Surgery Excellence as recognized by the Surgical Review Corporation - which accredits surgical centres of excellence around the world - and Dr Jorgensen has been recognized as a Master Surgeon by the SRC after review of his individual practice.
Centre of Excellence accreditation means that all stages of patient care from the office, operating theatre, ward and discharge have been validated and reflect 'best practice'.
Master Surgeon of Metabolic & Bariatric Surgery means the surgeon's office, program, and surgical volume and outcomes are validated to international best practice benchmark. As Head of Department, Dr Jorgensen chairs quarterly assurance meetings to ensure on-going high standards by the bariatric stream.
Dr Jorgensen looks forward to seeing you in his rooms at St George Private Hospital.