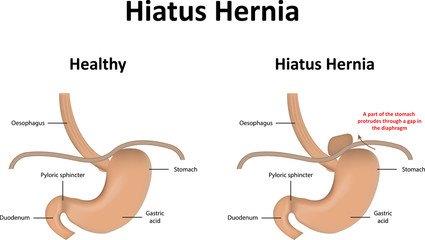 Hernia repair involves a surgical correction of a hernia - a bulging of internal organs or tissues through the wall that contains it.
Here are the hernia procedures Dr Jorgensen commonly performs:
Laparoscopic Hiatal Hernia Repair
This procedure is for patients where a significant portion of the stomach has herniated into the chest, causing obstructive symptoms such as difficulty in swallowing, early satiety, pain and vomiting or shortness of breath.
The procedure is done laparoscopically and has a 2-3 day post-operative stay.
Full recovery takes up to 4 weeks.
Inguinal Hernia
Inguinal or groin hernias cause bulges along the groin area that may appear to get bigger when you stand up or cough, or may be sensitive to touch.
Fullness in the groin, sharp pain or pain when exercising, coughing or bending over may be other symptoms.
They are best repaired with a laparoscopic approach as this results in a rapid recovery.
Occasionally, open surgery is indicated if previous pelvic surgery has been performed.
Prosthetic mesh is used for laparoscopic or open repair.
Umbilical/Incisional Hernia
Smaller (< 5cm) hernias are best approached laparoscopically if possible.
Larger hernias require open surgery.
Prosthetic mesh is used with laparoscopic or open repairs.