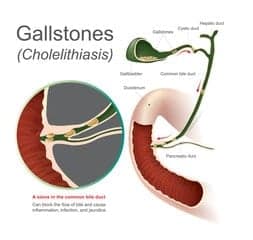 Gallbladder Surgeries
Laparoscopic Cholecystectomy
Performed for patients with gallstones that are causing pain. 
Occasionally, cholecystectomy is required for polyps of a certain size/shape. 
Rarely cholecystectomy is offered for patients with biliary pain, even in the absence of gallstones.
Inguinal Hernia
Common groin hernias are best repaired with a laparoscopic approach as this results in a rapid recovery. 
Occasionally, open surgery is indicated if previous pelvic surgery has been performed. 
Prosthetic mesh is used for laparoscopic or open repair.
Umbilical/Incisional Hernia
Smaller (< 5cm) hernias are best approached laparoscopically if possible. 
Larger hernias require open surgery. 
Prosthetic mesh is used with laparoscopic or open repairs.
Contact us today!
Call us on 02 9553 7288.  
Subscription
Join our mailing list to keep up to date with the latest from Dr Jorgensen's team click here.